I'm Going to Change the World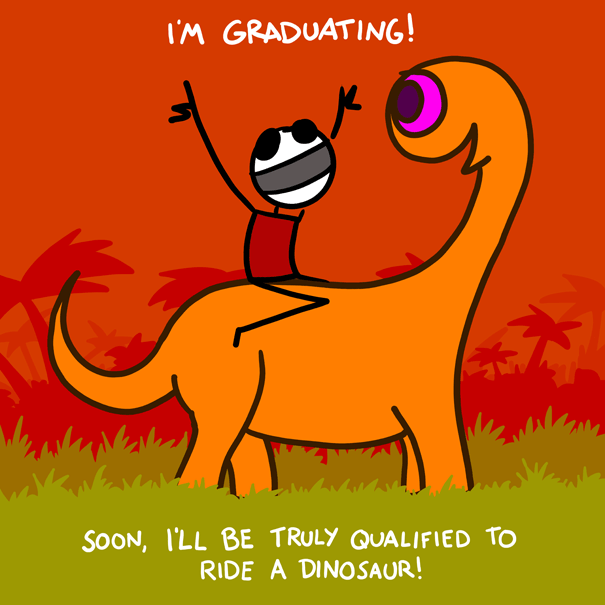 As some of you may know I recently graduated with my second Associates degree. While I may not be a truly qualified to ride a dinosaur (sorry to burst anyone's bubble) I have decided that I am going to change the world.
I haven't worked out all the details yet but I do know that I am committed to at least in some small way changing the world. I know that if I set out with this goal in mind great things can happen.
Just so we're clear, I'm not so naïve to think that it's going to be easy or so egotistical that I think I can do it alone. This is why I'm asking you, yes you, to join me.  We likely all have a different idea about what a changed world looks like. I think that is great, it means we can all focus on a small part, work together and create waves.
So what are you waiting for? Let's change the world. Together.